Happy Pinter-test kitchen!
I still haven't been doing a lot of pinning lately, but after pinning this recipe and glancing around at what I've been missing, I'm determined to get back on there and find some inspiration! Particularly dinner inspiration, we've been in a funk of taco night and grilled chicken because I'm too lazy to do anything fancier.
Anyways, I'm really excited to share with you today the most amazing tarte I've ever made. I think it might be the only tarte I've ever made, but I promise it is the BEST.
Seth and I are part of a wonderful little Neighborhood Group at our church. We meet in our leaders coffee shop, we each bring a part of a meal, and we meet and talk about the sermon and what God is doing in our lives.
The food themes have been pretty basic over the past couple months: Southern, Breakfast for Dinner, Mexican...and I thought we needed some excitement. On Sunday afternoon after church, I saw one of the girls in our neighborhood group and grabbed her to ask what the food theme was because I hadn't heard yet. She told me that there wasn't one decided so I quickly thought..lets do "Food that starts with the letter....R!" We started dreaming up all of the random things we could make.
People were a little befuddled about my letter choice, my husband says "Why not Q?".
But we heard exciting things like ravioli, raddish, rotisserie chicken, rolls, and rice! It was surely going to be interesting. I decided on something "raspberry", and obviously that needed to be a dessert. So off to the internet I went to find something perfect.
I found this yummy tart on the first link I clicked: I was sold right away.
At first I was a little intimidated, I mean, that crust looks homemade, and what the heck is a tar pan? This wannabe housewife did not know that there was such thing as a tart pan.
I did have a pie pan though, a really cute red pie pan that I hadn't used yet. It wasn't quite 11 inches like the recipe called for, I believe mine is about 9 inches, it turned out delicious anyways.
Here is what you'll need:
1 16.5 oz roll refrigerated sugar cookie dough, cut into 1/2 inch thick slices
2 3-ounce package cream cheese -- I don't know what country they make packages of cream cheese that small, I grabbed an 8 ounce package and did just fined.
1/4 cup sugar
1 egg
1 teaspoon finely shredded lemon peel
1 tablespoon lemon juice
1/2 teaspoon vanilla
2 cups fresh red raspberries, blueberries, or blackberries
2 teaspoons sugar
powdered sugar



1. Press cookie dough slices into bottom and fluted sides of a greased 11-inch tart pan with removable bottom. Do not prick. (Or, press onto bottom of greased 12-inch pizza pan.) Bake in a 350 degrees F oven 20 minutes or until light brown. Remove from oven; set aside.
Notice how I bolded the word greased? Yea, I forgot to do that, and we were scraping the pieces out of the pan all night because they were stuck. I will make sure I do that next time so we have clean cut pieces!
1.5 Eat extra cookie dough because your pan might be too small.
1.8 Marvel at the giant cookie you now have in front of you, and try not to eat it.
2.

In a small bowl, beat cream cheese with an electric mixer on medium to high speed for 30 seconds. Add 1/4 cup sugar, egg, lemon peel, lemon juice and vanilla. Beat until combined. Pour cheese mixture over warm crust and spread evenly.
I finally had the chance to use my zester that my MIL bought me. It worked really well! I'm not sure if this counts as "finely shredded" but there weren't any large pieces of lemon zest in the final product so I consider it a success!
This was also my first time using my
kitchen-aid
I don't think I can ever go back to stirring something with a fork (my usual method)!
2.5 Try really hard not to eat the filling before you put it inside the giant cookie, I mean crust.
3.

Place the 2 cups raspberries in a single layer on top of cheese mixture. Sprinkle raspberries with 2 teaspoons sugar. Bake for 15 to 17 minutes more or until or until cheese mixture is set. Transfer to a wire rack; let cool for 30 minutes before serving.
Tada!
4.

Just before serving, sprinkle with powdered sugar. Garnish with additional fresh berries, if you like. Makes 8 servings.
--------------------------
You guys......
I normally don't have a lot of faith in what I cook, but holy smokes, this tarte is to die for.
The texture of the cream cheese filling mixed with the cookie dough..it is M-O-I-S-T perfection.
It was completely gone before we left neighborhood group.
I licked the knife.
I licked my fingers which scraped the knife.
It is embarrassingly good.
Now its your turn to make this delicious treat!
Thanks, Jess for this fun opportunity! I wouldn't have love handles without it :)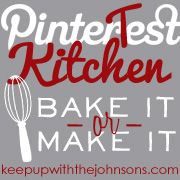 Oh, PS -- Seth and I have been married for 6 months today. Wahoo! It's gone by so fast :)